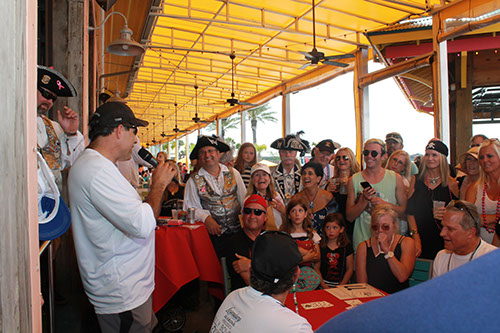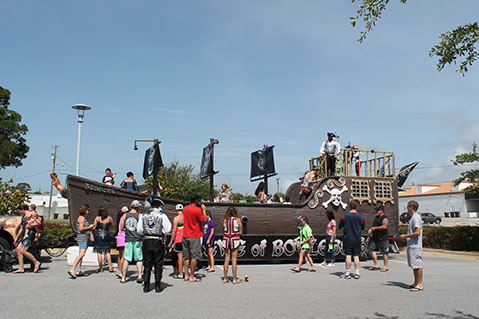 2022 Treasure Hunt By Captain Billy 66 decree we resume a Bowlegs tradition,
Because capturing a city requires pirate perdition,
Captain Billy's hiding challenge coins to foment sedition!

That's right, Our cunning captain is soliciting new KREWE,
Obtain a Bowlegs 66 Challenge coin and it could be you!
The Challenge coins aren't hidden, they are in plain view.
All that is required, is that you follow the clues.

OF coins there be plenty, but you only need one
Stay local and public to join in the fun
The Dewey decimal system is still used by some
Perspective matters, don't forget where you're from.

Walk the planks, enjoy the gulf air,
This clue is so easy, it's almost not fair
To escape the sun, you can sit in the shade
If you find no coins, you've been beaten to the punch.
If you do find a coin at least buy lunch!

More coins await, where pirates invade,
Remember your roots, but don't get played
Slide into nostalgia, let your mind run free,
It's all perspective, be proud to take a knee.

The mystery around this is sure to astound
The coins are unburied, yet still there's a mound,
Or challenge any pirate, you see walking around,
Somebody say ARGH, these coins are SO easily found!